Tackle 2019 with Our Timesaving Social Calendar
Take the stress and guesswork out of knowing what to post.
250 post ideas to choose from every month.
NEW FOR 2019: Sync with Google Calendar for Daily Prompts

Here's what you'll get with your subscription to our 30 day social calendar...
Creative Holidays & Events
CAPTURE FUN, UNIQUE HOLIDAYS AND CREATE THEMES FOR EACH DAY.
Unique & Trending Hashtags
USE THIS LIST AS A SOURCE OF ADDITIONAL THEMES, POSTS, AND CONTENT IDEAS.
Practical Post Ideas & Daily Prompts
PLAN OUT THE TYPE OF CONTENT YOU'LL POST AND BUILD CONSISTENCY.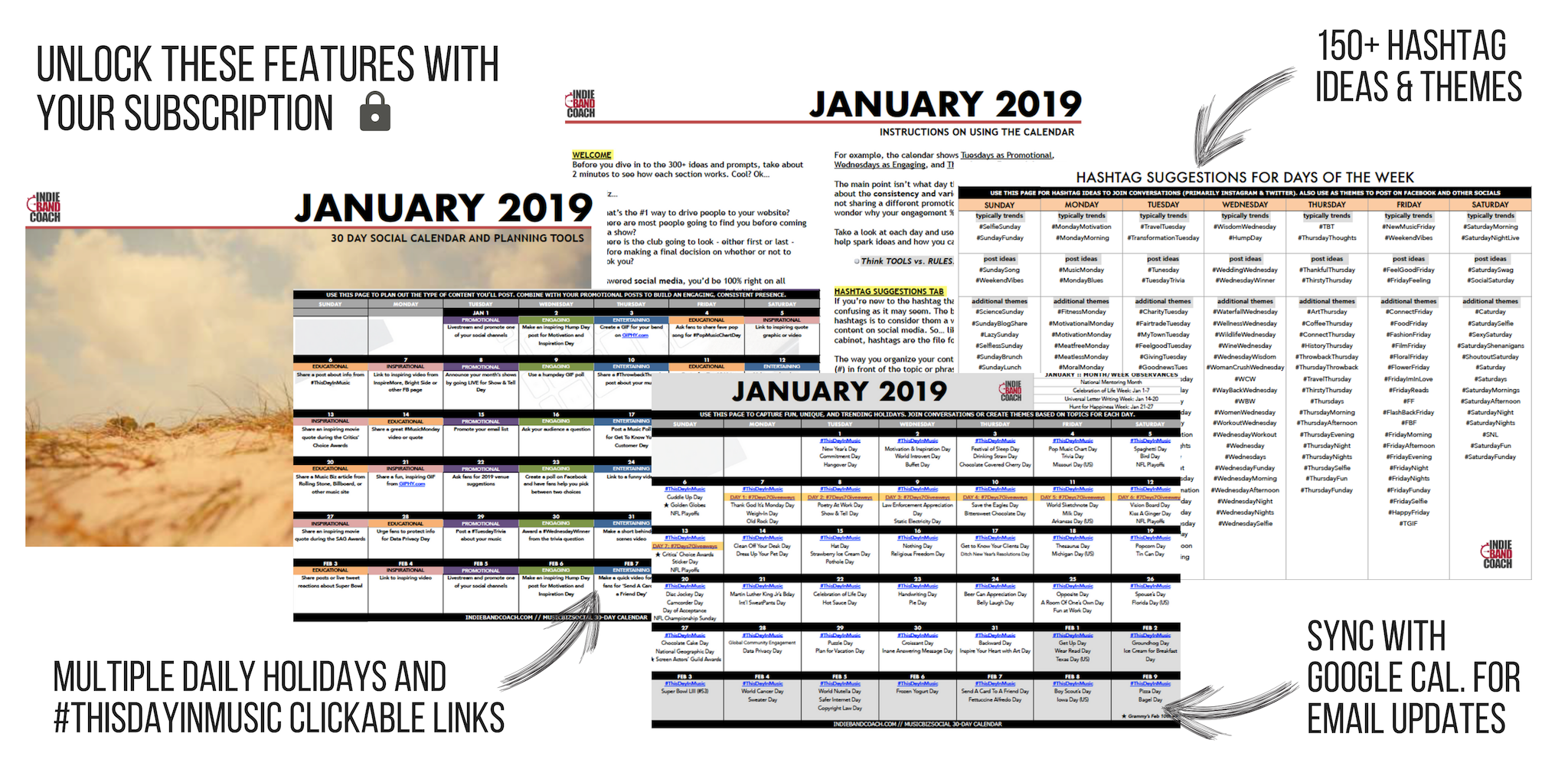 ---
Comments on the Social Media Calendar


---
3 Versions to Make It Easy to Use...
This is the copy you'll want to download and print out. If you're more likely to pick up a pen and take notes, use this PDF version.
If you'd like to customize a version for yourself, download the spreadsheet and easily make changes. It's a great planning tool.
Need a push? Subscribe to the Google Calendar version to get daily prompts, post ideas, and sharing suggestions for each day of the month.
Entertaining your fans starts long before you hit the stage.
Access to our Exclusive FB Group includes weekly "Game Plan" calls where we address your top social media issues.
What creative promotional ideas will you unlock?

Now, Here's my Guarantee to You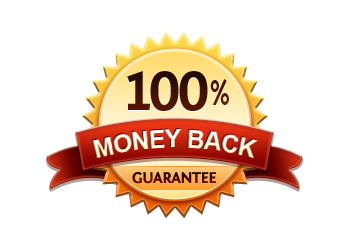 Look, I get it. I'm a small business owner just like you. I know this is an investment in something that you may not be sure about. You're working hard to make sure you, your music, and your band are profitable and the last thing you want is to waste time OR money.
But here's the thing. I've been a full-time lead singer, band leader, and booking agent (at the same time), so I know the value of a precious 30 minutes. And that's why I've been working on this tool for almost a year -- tweaking it, getting feedback from indie musicians, and making it the best resource it can be.
I'm extremely proud of the calendar and I have 100% confidence if you use it you'll get a consistent flow of great ideas, encouragement, and accountability. Your purchase is just the tip of the iceberg, the magic is in the application.
That's why I've got a 30-day money back guarantee. While I can't guarantee the calendar will make your band sound amazing or that you'll double your ticket sales, I can guarantee you'll get tons of value from the product and spend less time thinking up what to post.
You'll get the results you want - increased engagement and reach, better social proof, more fans to gigs - or you'll get your money back.
Seriously, if you're not happy with the calendar, I will refund your money within 30 days of purchase. No questions asked. Ok, being 100% transparent -- I actually may ask you why you've decided to break my heart into a million social media pieces, but I honestly won't want that to sway your decision.
Again, there are no contracts and you can try it out with our money back guarantee.